While working together at Block Real Estate Services, LLC in Kansas City, the founding partners took an interest in the burgeoning medical real estate market.
We established Block Healthcare Development in 2011 as a division of Block Real Estate Services to build expertise and a portfolio of medical properties.
As our healthcare deals stacked up across the country, we saw the potential to create long-term wealth and value for both physician groups and investors. We also enjoyed the problem solving and creative deal making that came along with structuring these healthcare real estate deals to the benefit of all.
After 10 years of making successful deals and building a stellar reputation with brokers, the four partners decided in 2021 to create an entirely new company – Crown MedRealty Partners – with a vision of becoming the premier medical real estate investment company in the U.S. 
Though headquartered in the Midwest, we work on medical office deals across the country and have deep knowledge of the different real estate markets. Our team is made up of seasoned real estate professionals with decades of experience who focus exclusively on healthcare commercial real estate. We know the market. We know the players. And we know how to put together deals.
With deep roots in Kansas City, our new company holds tight to its Kansas City pride and Midwestern values. We keep our word and act with integrity. "Crown" is a nod to Kansas City's winning professional sports teams, and the four stars above the W in our CROWN logo stand for each of our four founding partners.
We are flexible, fast, and take a hands-on approach to healthcare real estate investing. We act like a startup by reacting and adapting quickly and by staying lean, nimble, and hungry. We strive to give quick answers and quick turnaround – this is not working by committee. We make a decision and GO.
Finally, we are truly your partners in medical real estate investing – because we are investing in every deal right along with you. Every deal is a chance for us to stretch our creativity and we thrive on that. We're highly motivated to make things work and to fix any problems that might come up. We're in this for the long term, and we plan to make this venture a success!
Stephen M. Bessenbacher
Chief Operating Officer | Managing Partner | Advisory Board Member
Steve focuses on working with leading physician groups and healthcare systems to help them understand how they can utilize real estate to reach their strategic goals. In addition to developing healthcare projects, Steve leads the team in developing and acquiring medical offices for investor syndication.
With a background in healthcare administration, Steve has specialized in healthcare real estate and development since 2007. He joined Block Real Estate Services, LLC in 2011 and launched the Block Healthcare Development division. He has led the development, acquisition, and syndication of more than $500 million in real estate transactions spanning over 1.5 million square feet.
Kansas City born and bred, Steve earned his undergraduate degree from the University of Missouri – Columbia and received his MBA from the Henry Bloch School of Business at the University of Missouri – Kansas City.
Brian R. Beggs
Chief Investment Officer | Managing Partner | Advisory Board Member
Brian leads the review and analysis of potential acquisitions and dispositions, detailed financial modeling, and transaction valuation and execution. He assists with the negotiations of purchase and sale contracts, coordinates and reviews the due diligence process, and obtains financing terms, specializing in floating short-term and bridge loans as well as permanent fixed-rate non-recourse debt.
 With a background in finance and real estate, Brian joined Block Real Estate Services, LLC in 2003. He has been involved in property acquisitions with a total value of more than $1.4 billion focused on medical and industrial assets. He has received recognition for multiple awards in Kansas City for real estate deals. As an active instrument-rated private pilot, Brian flies volunteer missions for Grace Flight of America, Veterans Airlift Command, and Pilots N Paws.
 Raised in Kansas City, Brian earned his undergraduate business degree from the University of Kansas. He holds professional certifications as a Chartered Financial Analyst (CFA) and a Certified Commercial Investment Member (CCIM).
Kenneth G. Block
Advisory Board Member
Ken is a managing partner at Block Real Estate Services, LLC, in Kansas City, and an advisory board member of Crown MedRealty Partners.
To date he has been involved in the development of over 340 buildings with a total value of more than $4.8 billion. Over his career, Ken has also been involved in more than $5.3 billion of property sales and dispositions in all asset classes.
Ken's extensive experience makes him knowledgeable and a valuable advisor in all aspects of real estate brokerage, development, construction, financing, syndication, leasing, and marketing. He is an active industrial member of the Society of Industrial and Office Realtors (SIOR), a Certified Commercial Investment Member (CCIM), and serves on the editorial advisory board of Midwest Real Estate News.
Ken has been a guest speaker at many prominent real estate symposiums for over four decades and involved in a host of economic and development organizations in the Kansas City area and beyond.
Stephen J. Block
Advisory Board Member
Stephen is a principal with Block Real Estate Services, LLC, leading the syndication division, and an advisory board member of Crown MedRealty Partners. 
 He began his career with the company in 1974, leasing office and retail space. This led him to begin the renovation of several buildings in the historic Westport district of Kansas City and ultimately to the development of several urban office and retail properties in cooperation with the city and various redevelopment agencies.
 Stephen graduated from Carnegie-Mellon University and is thoroughly knowledgeable in all aspects of real estate brokerage, development, construction, financing, syndication, leasing, and marketing. He currently serves as president of the Westport Community Improvement District. Stephen is a Life Member of the Missouri Million Dollar Club and has received numerous awards and citations from various development agencies, including Urban Design Awards and Economic Development Cornerstone Awards.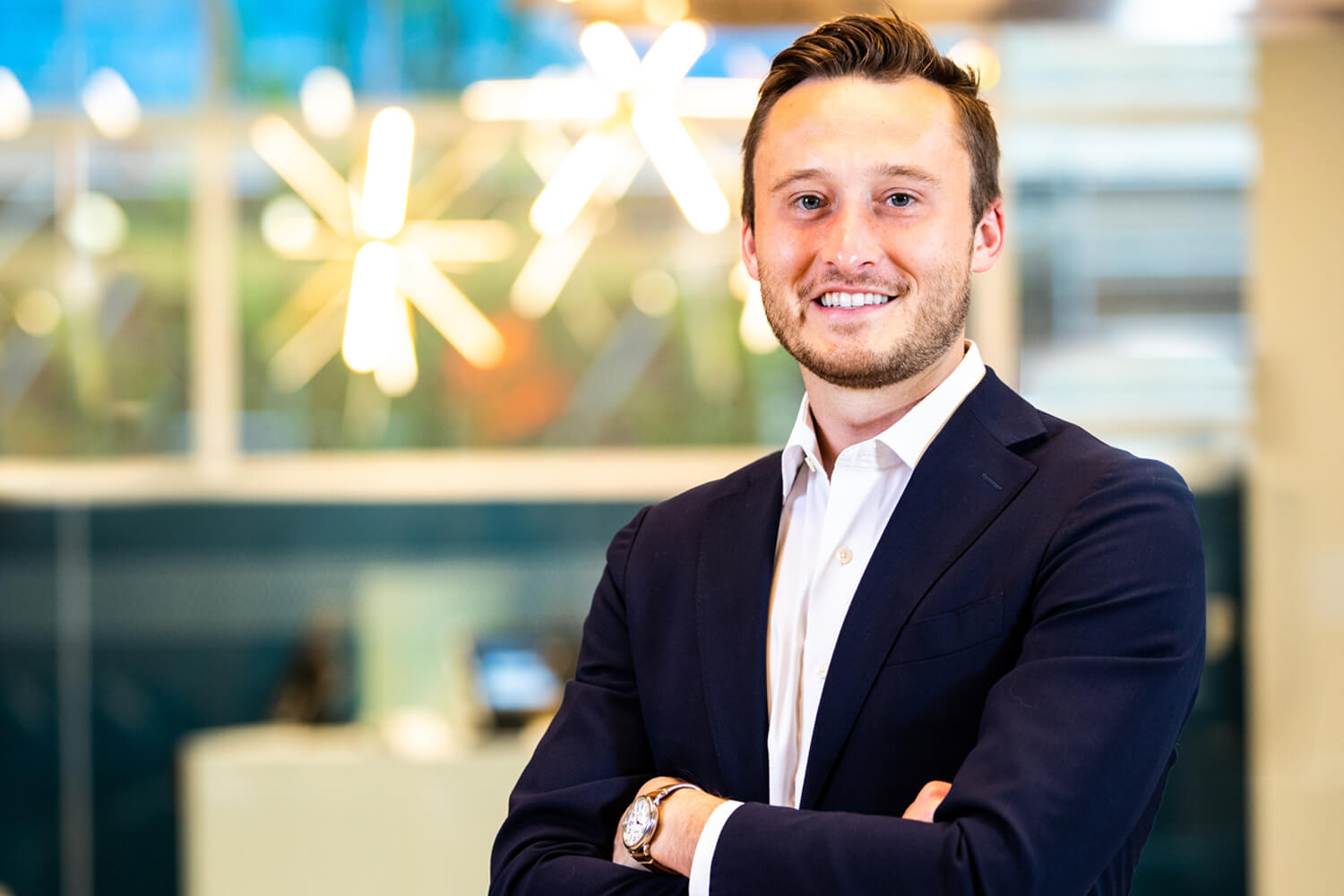 Connor Childress
Director of Investment Management
Connor joined Crown MedRealty Partners in June 2021. He is dedicated to generating maximum returns for partners through acquisition, disposition or recapitalization of Crown's fast growing cash flow portfolio. He assists in all aspects of the acquisition process, including leading strategic growth and business development efforts, underwriting and analysis review, due diligence coordination, and the transaction and closing execution.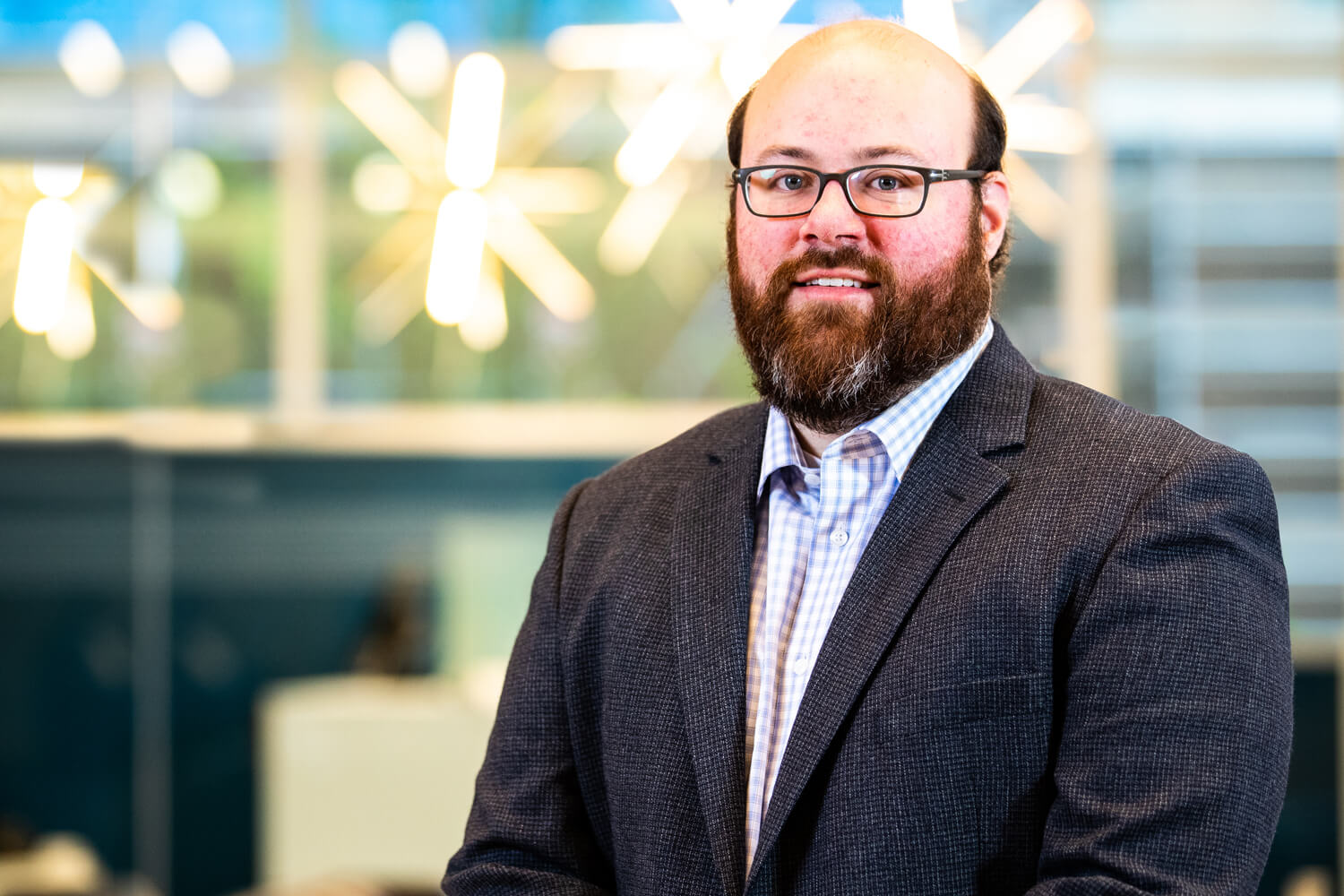 Mark Costanzo
Chief Financial Officer
Mark started in real estate in 2010 working on an account for a large institutional client based out of Boston, MA. Since then, he has had an active role in several acquisitions, dispositions, ground-up development, and value-add projects. He previously worked with Block Real Estate Services, LLC as an Accounting Controller and Cushman & Wakefield as the Accountant on the former Sprint World Headquarters acquisition.
Bonnie Piccirilli
Senior Property Manager
Bonnie joined Block Real Estate Services, LLC (BRES) in September 2011 as a Senior Property Manager. She currently manages approximately 1.5 million sq. ft. of commercial, medical and industrial buildings in the Kansas and Missouri area. Bonnie has over 30 years of Property Management experience and has worked in markets including Texas, Virginia, Washington DC, Arkansas, Kansas and Missouri.
2011
Formed Block Healthcare Development as a division of Block Real Estate Services
2014
Eclipsed $100,000,000 in aggregate Medical Office value
2017
Eclipsed $350,000,000 in aggregate Medical Office portfolio value
2019
Reached over 1,000,000 SF in property management of Medical Offices
2020
Conservative approaches allowed Crown to partner with physician tenants at the onset of COVID-19 to provide assistance for continued success
2021
Launched Crown MedRealty Partners & completed largest acquisition to date that puts Crown's total portfolio at over $500,000,000 in value